About Camillion Corp.



Camillion Corp. is a media entertainment company with interests in the technology/innovation sector. Currently, Camillion is launching an emerging global media entertainment property, "El Tabador" (www.eltabador.com), with a family comedy TV series.

In technology/innovation, the company focuses on "later stage" companies with a proven business model, and a committed management team combined with strong global intellectual properties. Such companies should generating over $5 million in annual revenue with a positive growth trajectory. Camillion is headed by Carl Demarco, an experienced entertainment business executive who previously headed World Wrestling Entertainment Canada, Latin America & China and then played a lead role in WWE's global expansion.


---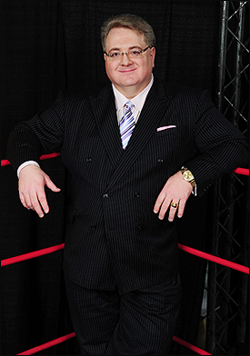 Carl Demarco




Chairman and CEO, Camillion Corp.



Carl Demarco is Chairman and CEO of Camillion Corp., a media entertainment company with interests in the technology/innovation sector.

Through Camillion, Carl is currently launching an emerging global media entertainment property, "El Tabador" (www.eltabador.com), with a family comedy TV series. Camillion also invests in "later stage" growth companies with proven business models, committed management and strong intellectual property.

Previously, Carl served as President, Global Business Development at World Wrestling Entertainment (WWE), and before that as President of WWE Canada, Latin America & China.

Beginning in 1995, Carl was instrumental in all aspects of the WWE's activities in Canada, including live events, television programming, merchandise, licensing, advertising/sponsorship sales, new media and pay-per-view. In 2007, his role was expanded to oversee and break into new and emerging markets in China and Latin America.

WWE Canada underwent significant expansion under Carl's leadership. During that period, in 2001, WrestleMania X-8 attracted a record-breaking live audience at Toronto's SkyDome (now Rogers Centre) of more than 68,000. He also introduced live pay-per-view broadcasting of the event to theatres across Canada, bringing it to thousands more fans.

Carl has developed numerous commercial opportunities for WWE inside and outside Canada, including broadcast deals, new websites, retail outlets, a board game, branded mobile phones, mobile content, and much more. He has also opened the door to new WWE superstars including Edge and Trish Stratus, among others.

Prior to his appointment as President of WWE Canada, Carl served as the business partner and manager for former WWE superstar Bret "The Hitman" Hart and was President of Hitman Productions Inc.

Carl is very involved in supporting his community. This includes initiating a marketing and public relations campaign for the City of Toronto called "Together for Toronto" to boost the city's SARS-stricken travel and tourism industry.

Carl has served as Chairman of the Board of Variety – The Children's Charity of Ontario, where he was instrumental in raising millions of dollars for the Variety Group of Charities, which provides programs and services for thousands of children with special needs. Along with George Cohon, Carl continues to serve as Honorary Co-Chair.

Carl has also been a member of the Board of Directors of the Toronto Grand Prix Charitable Foundation and Co-Chair of the Black Tie Gala Dinner for over five years, helping to raise millions of dollars for local charities. In addition, he has been involved in Make-A-Wish Foundation, Dreams Take Flight and the Special Olympics, to name a few.

In recognition for his past achievements, Carl has been presented with a CTAM Marketing award for his work with Pay-Per-View events in Canada. As well, Carl received the Marketing Excellence award from the American Marketing Association at York University. He has been recruited to speak as a guest lecturer at various conferences and educational institutions including Ryerson, Queens, York and Brock universities.

---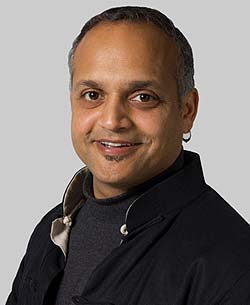 Atul N. Rao




Executive in charge of Development and Production, Camillion Corp.



Atul's expertise has been utilized in animation and live action for the international markets. As a producer, writer and creative executive Atul has worked at Fox Family Worldwide, Toonz Animation Pvt. Ltd., Marvel Studios and Warner Brothers TV Animation. Currently, Atul is head of development and production for Camillion Corp. Atul began sharing his expertise in 2010 as a scriptwriting Professor at Humber College in Toronto, Canada. He's now on staff as Professor of Television and Communications at Mohawk College of Applied Arts and Technology.

In recent years, Atul has expanded his activities into a variety of sectors of the entertainment business. In live action television, Atul was Story Editor for a comedy/science show for DISCOVERY CHANNEL called "Prank Science" and was a staff writer on the new CBC preschool show, "You & Me". Atul also served as staff writer on the live action comedy, targeting young adults, "Apollo's Pad" which aired on TELETOON AT NIGHT.

In animation Atul's freelance writing credits include preschool show, "Ella the Elephant" on DISNEY CHANNEL and tween action/adventure "Transformers: Rescuebots" for the HUB. Atul was also a writer on the hit action/comedy (YTV/BBC) "League of Super Evil". For LEGO, Atul was involved in story development for a new Lego Star Wars special. Other animation freelancing highlights include "1001 Nights" (Big Bad Boo, CBC), "Doodlebops Rockin' Road Show" series (CBC, Playhouse Disney) and "Kung Fu Dino Posse" for Cookie Jar. In other markets, Atul wrote, produced and directed the series, "Legends of the Ring of Fire" (DISNEY ASIA), and was Head Writer & Story Editor for "Tales of Lord Siva" for CARTOON NETWORK INDIA. Atul served as Associate Producer/Writer on "Wolverine and the X-Men" (YTV, NICKTOONS), and writing on the hit series "Super Hero Squad." (TELETOON, CARTOON NETWORK). In 2009, Atul also developed a new series for MARVEL ANIMATION, "The Defenders" based on the original comic books.

In feature length work, Atul wrote a Bollywood feature film, called "Twinergy" for Indian Cincema Superstar, Amitabh Bachchan (Great Gatsby). Atul was also a script doctor in the hit feature for the film, "Gaturro" from Argentina, and he wrote the script for the English version. Atul also produced and directed the English language soundtrack, as well as the rewrote song lyrics, and produced the music in Toronto's Rosnick/Mackinnon. Atul also contributed in the development of the animated feature, "Life and Adventures of Santa Claus" (G7, Hyde Park Ent), in which Atul consulted on script and Storyboard.

On the web, Atul has produced animation for various corporate and entertainment clients. Two series debuting this year, Atul functioned in all areas of production for the series' "Freshman Fred's First Week" and "Historted".

Since 1986, Atul N. Rao has been a writer/producer and performer for theatre, television and feature film in Toronto, Los Angeles, and India. Starting as a staff writer at Nelvana Entertainment he wrote for animated hits such as Babar, Carebears, Beetlejuice and Tintin. Atul wrote and produced local theatre and later joined a successful Toronto comedy troupe, "The Lost Tribe" as head writer/performer. He spent four years as producer, writer and on-air performer for Canada's #1 cable network YTV. Aside from co-creating the show, BRAINWASH, Atul's character, SNIT, puppeteered, co-developed and voiced by Atul in the Zone (highest cable audiences in 1994-1997) remains remembered today by hard-core fans across Canada. Atul gained recognition in the U.S.A. when three of his scripts won awards at the World Animation Celebration 1997.

Atul moved to Los Angeles in 1998 when Fox Family Worldwide hired him to be Co-Executive Producer of their Interstitial programming. Atul produced and co-created four live-action hosted shows and 300 shorts for Fox Kids and Fox Family Worldwide.

After story editing the hit animated series, "Mona the Vampire" (BBC, YTV, CINAR), Atul broke new ground in the industry by co-creating the first Indian-American cartoon short called "Swaroop" which aired on Cartoon Network's "Cartoon Cartoon" show (WARNER BROS/CARTOON NETWORK). Atul worked for WARNER BROTHERS TV Animation for two years as a development producer/writer on pilots such as "Roy Rogers", as well as their online content (short pilots).

While holding the post of Sr. Vice President Creative Affairs of Toonz Entertainment (India, Singapore), Atul helped make a service animation company into a major co-producer involved in creative development and financing. Among a large variety of projects, Atul served as a development executive on "Dragon Lance" (PARAMOUNT HOME VIDEO). In a co-venture with DLE (Japan) Atul launched and developed a new property entitled "Space Golf", and was writer/consultant on the hit show in India, "The Adventures of Tenali Raman" (CARTOON NETWORK INDIA).

Awards for his work include Animax Kidscreen Comedy Writing Award 2009, New York's Critics Choice award for best educational film, 2nd and 3rd place World Animation Celebration screenwriters award, 1st place Cartoons on the Bay Festival, Frames 2004 Special Jury Award (Hanuman pilot), and SICAF award in South Korea. Atul received the top award for "Comedy Writing" (2004) from "Other Network" of Los Angeles, along with writing partners, The Membrains.

Atul holds a B.A. in Psychology (McMaster University), is a graduate in Media Arts (Sheridan College) and was an intern at the exclusive "Norman Jewison School for Advanced Film Studies" in Canada. Currently he's also completing his Masters in Fine Arts (MFA) in screenwriting to enhance his abilities in a wider variety of genres. Through Algonquin College, Atul was mentored by screenwriting legend, Len Blum (Meatballs, Stripes, Beethoven, Howard Stern Private Parts) and television comedy writer/producer, Jeff Abugov (Cheers, Rosanne, Golden Girls).